Enjoy The Most Unique Hidden Gems Of Tokyo For a Fun-Filled Day
Tokyo is one of the most exciting and dizzying metropolises in all the world. It is packed with everything that tourists could ask for if you know where to look. But what do you do if you only have a limited amount of time in this city to see the best gems of Japan?
The following recommendations not only take you through some of the greatest cultural highlights and hidden gems of Tokyo, but they also take you through a fun-filled day. Take a trip breakfast to dinner and bed with exciting activities in between.
1) Start the day right with a good Tokyo breakfast.
Japanese breakfast and brunch joints are relatively new in Tokyo. In an attempt to continue to appeal to Western tourists, oddly familiar American diners and European bistros appeared. But, there is a more authentic twist on the concept at Trunk. Here you can get a classic array of dishes with an appetizer, main, soup, dessert, and tea. It is a great way to fuel yourself up for the day ahead seeing the sights of Japan. Check out this deal from Design Hotel!
2) Have lunch in one of the many niche Tokyo cafes.
Eating out in Tokyo is a unique experience because you never know quite what to expect from some of the most popular cafes. For example, you can dive into a world of cute aesthetics at the Kawaii Monster Cafe (pictured below) in Harajuku. It is somewhere you need to see to fully appreciate, especially if you love all things Kawaii, unicorns, and the color purple. There are also cat cafes and the infamous Japanese maid cafes with their doting waitresses.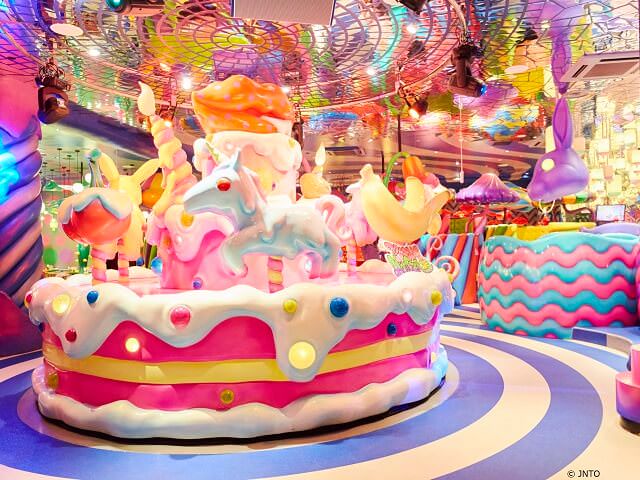 3) Enjoy some art and culture at one of Tokyo's galleries.
Tokyo has a wonderful history of art that stretches through centuries. While some tourists will come for the ancient work and beautiful woodcuts, you might prefer something a little more modern. TeamLAB is now a global phenomenon, with shows across the world. The TeamLAB Borderless art museum is a stunning place that immerses you in digital art and makes you question your perception of the world around you. Yet, it is also oddly calming and pretty.
4) Bring out your inner gaming fanboy/girl.
Tokyo takes videogame culture and amplifies it significantly. You won't struggle to find an arcade or two for a quick game. Club Sega is seven floors tall, Super Potato (pictured here) is retro heaven, and Anata no Warehouse is a nightmare wasteland in the best possible sense. Sadly, the real-life Mario Kart tour to see the sights of Japan is no longer operational. But it does show the intense love of the brand in this city. Check out this cool list to learn more about these arcades.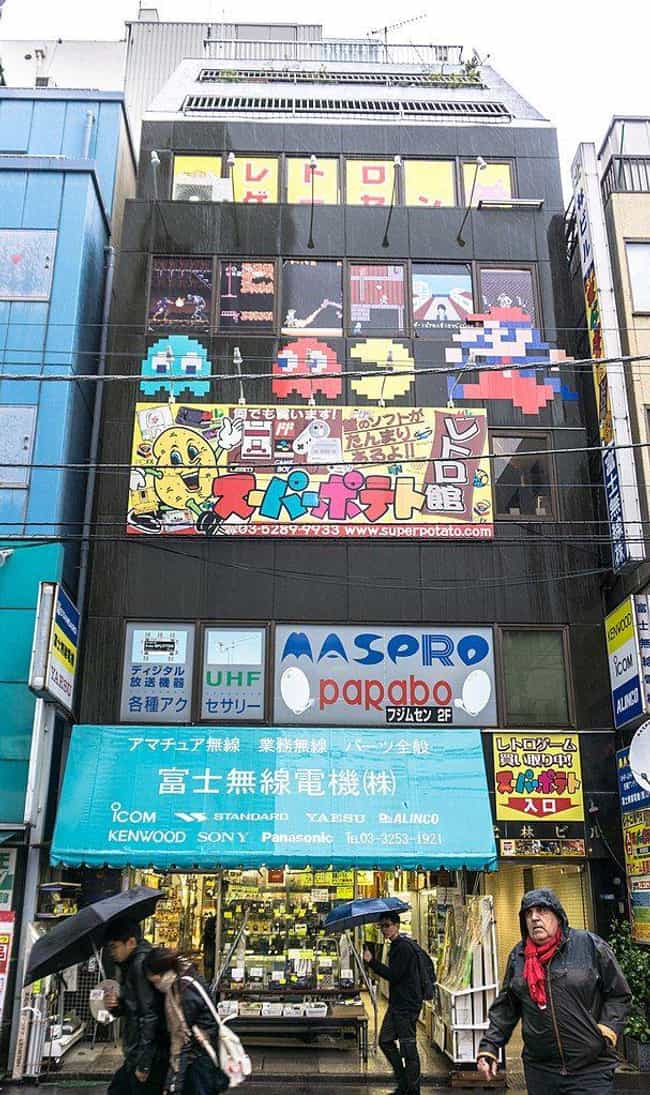 5) Have dinner at a futuristic restaurant.
There is something extravagant about going out for dinner and a show in the evening. Well, the Robot Restaurant works hard to provide that show while you eat. This is one of the not-so-hidden gems of Tokyo because of its reputation. Just be aware that this might not be the best place if you haven't yet recovered from TeamLAB. This is a feast for the senses with great food, music, lights, and the general atmosphere of the place. One trip may be enough, but what a trip! As of this writing, the restaurant is currently closed for the corona pandemic, but we hope that changes soon!
6) Enjoy a night of sporting entertainment in the Japanese style.
There is one sport that the Japanese do so well that they have two versions of it. Sumo wrestling is an ancient tradition and it is a great idea to head out and see a tournament. It shouldn't take long to pick up the rules but the joy comes from the tradition around it. Then there is Japanese pro wrestling at the infamous Tokyo Dome or Korakuen Hall. It is like a combination of performance art and theatre with some serious combat in between.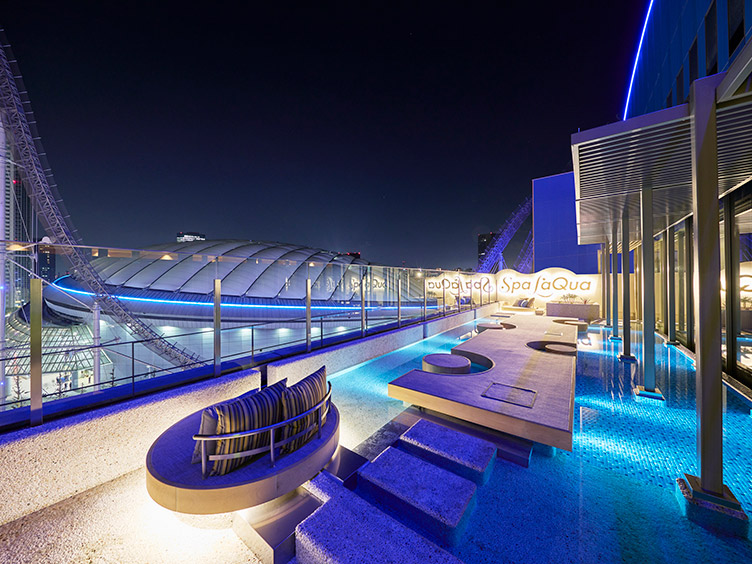 7) Spend the night in a unique capsule hotel.
Finally, you need a place to sleep. One thing you will learn pretty quickly in Tokyo is that businesses here love to take a theme and run with it. Do you like nothing better than curling up with a good book at the end of the day? Well, why not have a sleepover in a little pod in a library/hotel? Tokyo Book and Bed (below) is aptly named and lies in Ikebukuro. You might not sleep as soundly here as you would in a high-end hotel. But, it is still an experience to remember.
Final Thoughts
All in all, there is an incredible amount of gems in Tokyo, a city most worth checking on any trip to Asia. Both Seoul and Taipei are interesting cities for others to checkout, and from America, Tokyo is a nice layover. Why not get lost intentionally here, just to experience something new?
share this: